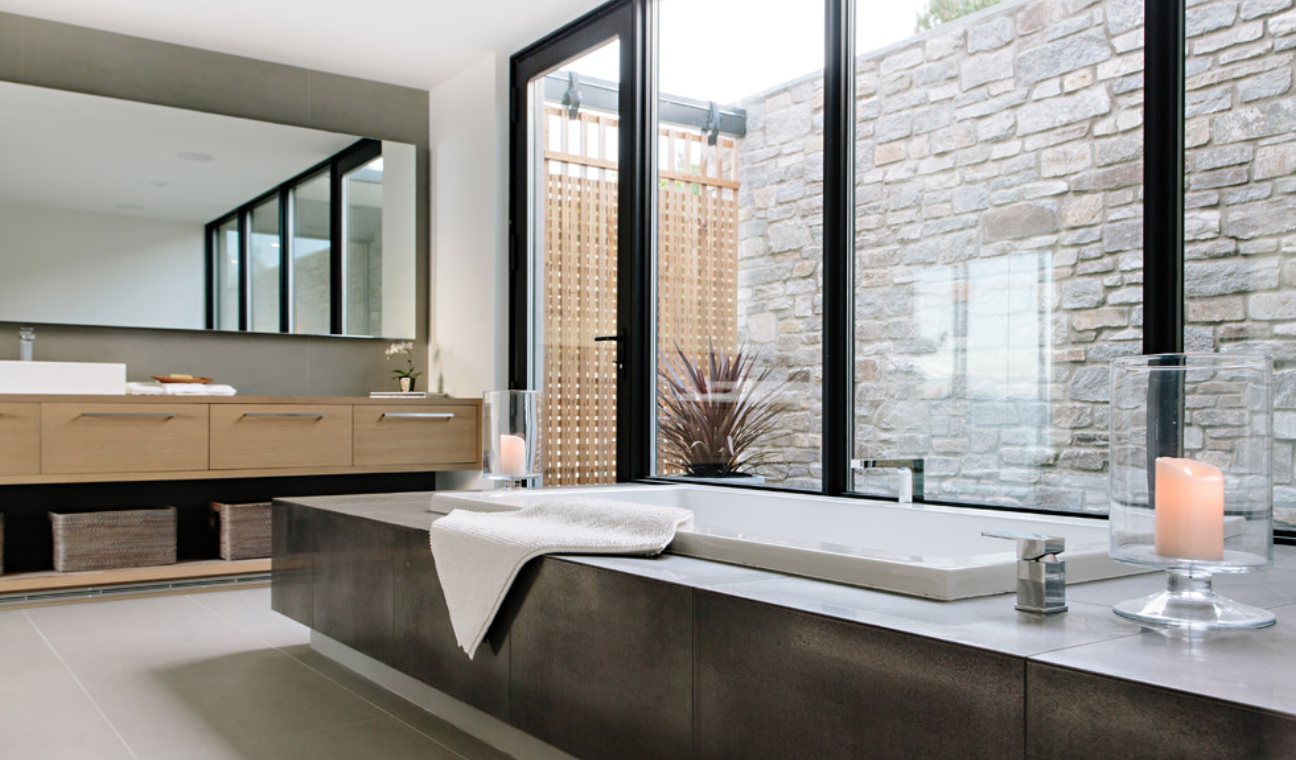 We might not notice it, but the time you spend in the bathroom often marks the start or end of significant periods in the day, whether that be getting a fresh start in the morning or winding down after bringing your A game. It might not be the centre of attention compared to other parts of your home, but there are plenty of ways to make it just as, if not more, tasteful as the rest of the house!
TILE CREATIVITY
There are thousands of choices to pick from when it comes to tiling in the bathroom, whether you decide to use that for an entire expanse of wall, the flooring, or just as a decorative element. Apart from the various colours that are available, there are multiple options when it comes to layout, such as a basketweave look or floor-to-ceiling look.
METALLIC ACCENTS
This look gets away in just about any other room, from the kitchen to the bedroom, so why not bring it into the bathroom as well? Ranging in choices from mirror frames to door handles, faucets, there lies an amazing spectrum of options when it comes to spicing up particular sections of the bathroom. Be careful not to overdo it though!
MIXED MATERIALS
Although things can start to get out of hand when you try to incorporate everything, having a good amount of contrast in materials can be very refreshing to the eye. A contemporary look is often met by striking a balance between the use of stone, glass, and even wood for different components of the bathroom.
MINIMALISM
An ongoing trend continues to lean towards the minimalistic use of materials, feature pieces, and colours. Keep in mind that minimalism doesn't have to contradict with variety, so let your creativity shine while still keeping in mind what the essentials truly are. Simple color schemes on the spectrum of black to white are consistently popular, as well as sleek cabinets that keep everything out of sight.