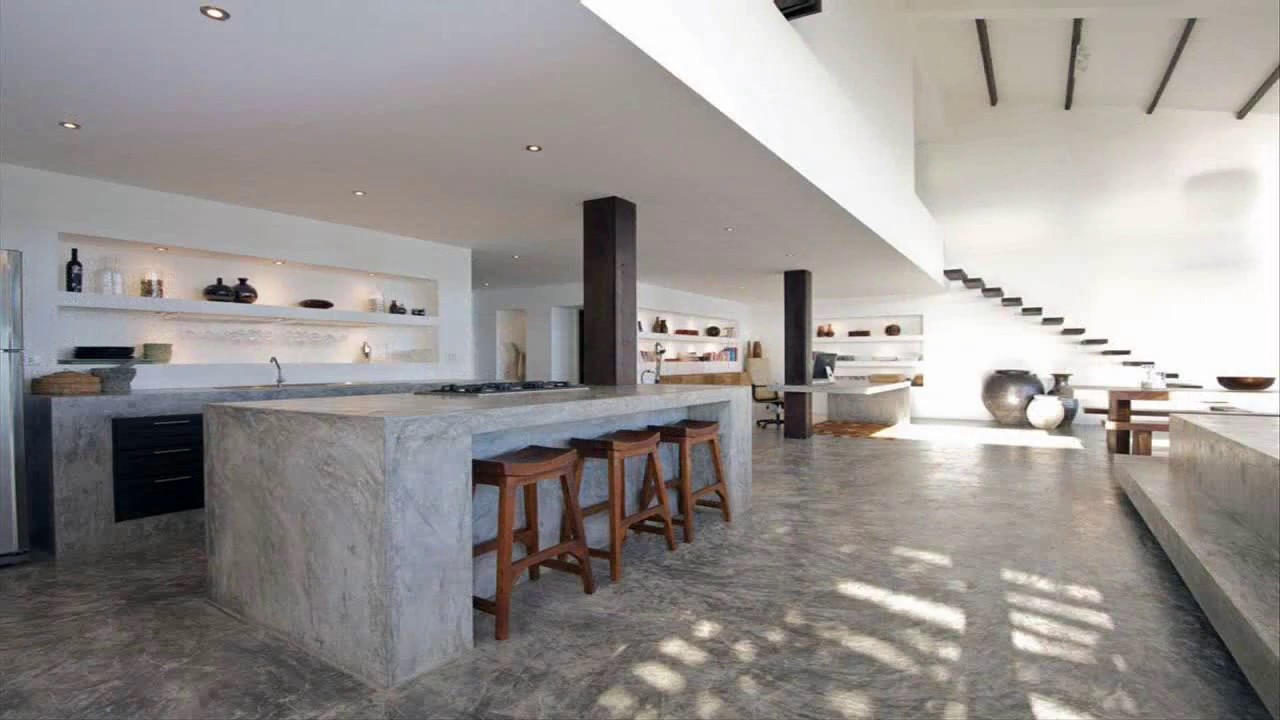 Often when we think of a modern kitchen, we are prone to imaging shaker style cabinets and marble countertops. A modern kitchen doesn't have to be defined by this style! There are many different kitchen trends that can involve lots of colour and functional designs. If you are looking to make an update in the kitchen and need some design tips, keep reading for modern yet unique kitchen inspiration!
Reinvent your kitchen design by going simple and sleek. In this design trend choose cabinetry and hardware that blend in together and embody earthy tones. Less is better! Ditch upper cabinets or even use exposed floating shelves for the extra storage. Choose industrial materials when finishing your kitchen instead of traditional elements such as quartz countertops. Tadelakt and micro-cement are textured options that aren't porous and don't stain so they are perfect for the counters!
Let your mood inspire your kitchen design and slap some colour in there! You don't have to go wild and graphic to transform your spac, try experimenting with two-toned cabinetry. Keep the bottom or top half of your cabinets a natural wood while painting the rest a navy blue, hunter green or even gray to add dimension to the space. If you have an island, take advantage of this separation and paint those lower cabinets a completely different colour! Your space will instantly become more modern and will be the feature in your home!
All good things come back in style! Give your kitchen a 70's inspired makeover with quirky hardware and pale coloured cabinetry. Play around with different textures and patterns when it comes to your kitchen design. Don't be afraid to add in beaded doors with loud handles to stray away from the traditional sleek look. Choose a bold stone for your countertops and use it as the backsplash as well! This design may be inspired by the past but it will give your kitchen a modern and polished look!