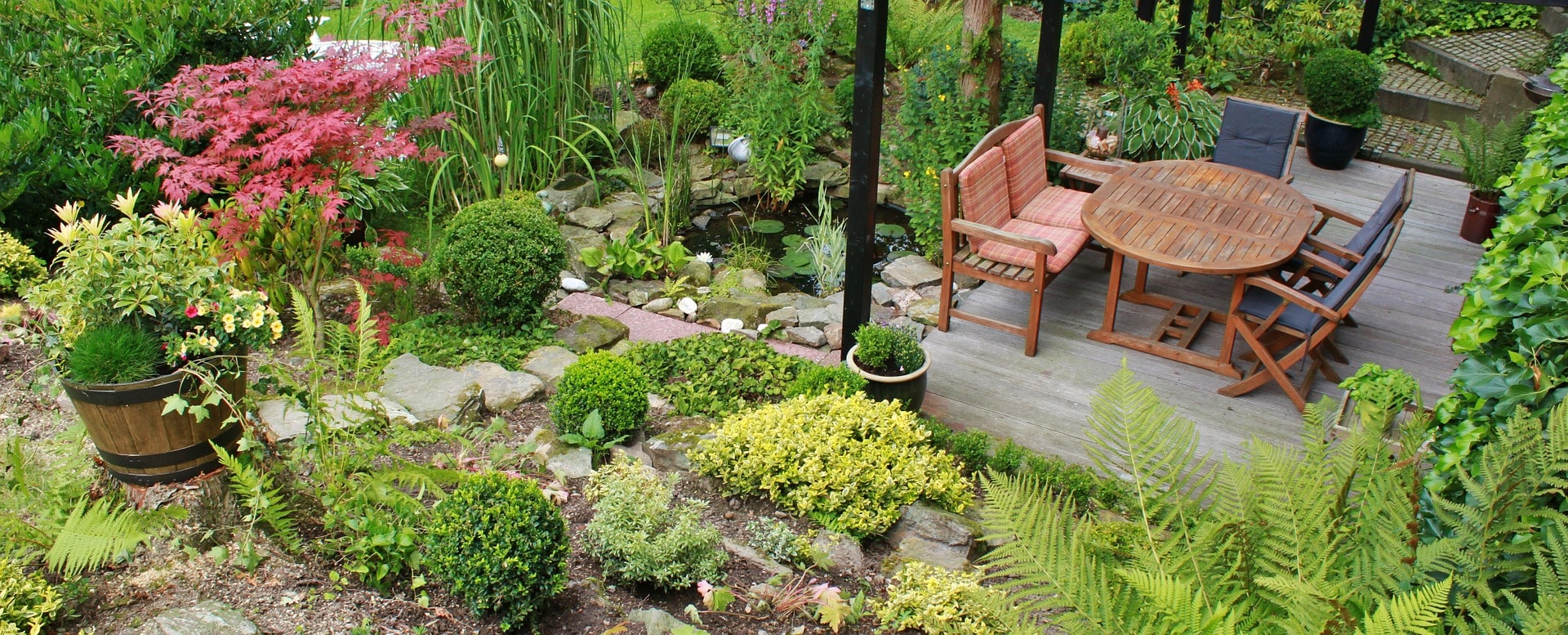 As we start to get a glimpse of spring, I am sure we are all eager to get outdoors and get a taste of the sunshine! Try gardening to get your daily dose of vitamin C and to spruce up the outside of your home! We have all the latest gardening trends that 2021 has to offer. If you're looking forward to the possibility of having a backyard gathering in the near future then keep on reading for our gardening tips!
DREAMING OF THE COUNTRYSIDE?
Maybe due to the pandemic but there has been a trend to move out of the city and into the country currently. If this move isn't for you but you want to bring the countryside to your urban city home then this tip will help you do that! Fill your garden and balconies with rustic potted plants and antique accessories as a reminder of that country lifestyle. Create a Zen garden that makes you feel you have escaped from the city and into the countryside!
THE GARDEN AS AN EXTRA ROOM
Extend your living quarters into the outdoors! When opening your doors and blending the space between your outdoor and indoor living areas the garden becomes an extra room with many purposes. It can be an extension of your living room as an extra seating area. Or an additional play room for the kids. The garden is also often an extension of the kitchen with a BBQ and an outdoor table. However you choose to extend onto your garden terrace take advantage of this extra square footage!
A very popular trend that will continue into 2021 is to grow your own produce and herbs! As more people are looking to introduce more vegetables into their diet or committing to veganism fully, growing your own garden has never been more popular! Start off small with easy to grow vegetables, salads and herbs that are suitable for growing in the space you have to offer. The popularity of wall planters and patio containers has risen to cultivate fresh home grown produce!