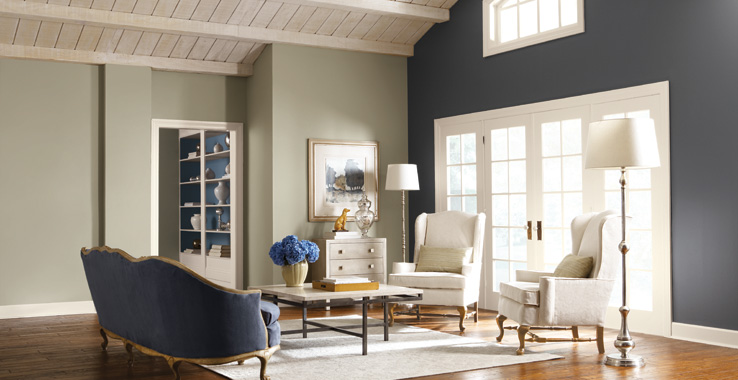 It's very easy to get stuck in our comfort zones and not want to venture out when it comes to decorating our home. But we all can use a bit of colour in our lives! Colour sets the mood in your home and will alter the energy depending on the shade and hues you choose. Whether you just want a pop of colour here or there or really want to make a statement we have the tips on how to add more colour to your home and life!
When adding colour to your home, first think about how you want to use the space. For example, if you are looking to repaint your home office you may want to use pale colours and nothing that is too bright that could potentially be distracting. Also, if you're someone that gets bored easy you won't want to paint your space a loud and unconventional colour. Also consider the light levels when adding colour to your space. In a home office you want light to pour into the room therefore you won't want to choose a dark colour that will soak up the natural light.
If you are scared to make the leap into adding bright and bold colours to your home then opt for muted colours. Whites, greys and beiges can be boring when they take up an entire space, but when layered, muted colours create a comforting and interesting environment. Don't feel as if you need to slap on vibrant paint to your walls in order to introduce colour to your home. Try mixing different coloured and textured fabrics when decorating to quickly and easily add life. Rusty reds and dark blue tones can be added to any neutral space to liven it up!
If you are ready to make the leap into bright and vibrant paint colours but don't know where to start its always best to start off small. Paint a common area like the hallway or bathroom then go from there. Another easy way to add colour to your home in a conservative way is to paint a feature wall. Make a statement in the dining room or living room and paint one of the focus walls a vivacious colour. Even opt for colourful wallpaper to transform your room easily and quickly. We suggest to add a statement colour that matches your existing furniture and accessories!