Throughout the year, we've seen quite a lot of beautiful homes and how homeowners decide to decorate them. We also did some research on what was popular this year and compiled a list of our 10 favourites.
1. Bold Typography
Have your favourite or an inspirational quote hang in your home to give you that boost you need to achieve your personal goals. Minimalistic yet meaningful.

2. Creative Ceilings
Most commonly in bedrooms, adding a ceiling wallpaper or painting it with an accent colour definitely adds personality and brightens up the room. The first thing you open your eyes to kick-start your day or something pleasant to fall asleep to.
3. Black & White
A timeless design that gives contrast, balance and boldness to your home. In addition, we think that adding black and white marble to your home will give a clean and luxurious vibe.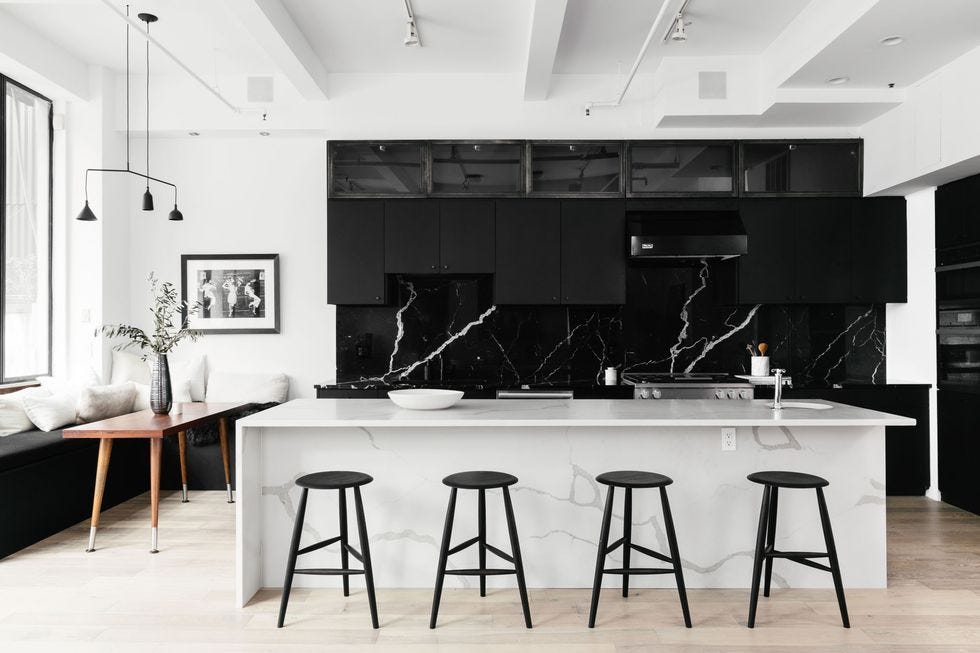 4. Velvet Furnishings
Velvet was once seen as old fashion and tacky is now viewed as luxurious and funky. Its multidimensional look adds depth to your home. We love the subtle shine on velvet fabric in the light.

5. Ultra Violet
Chosen as Pantone's colour of the year for 2018, this soft purple has been popular for accent pieces or as the main colour scheme.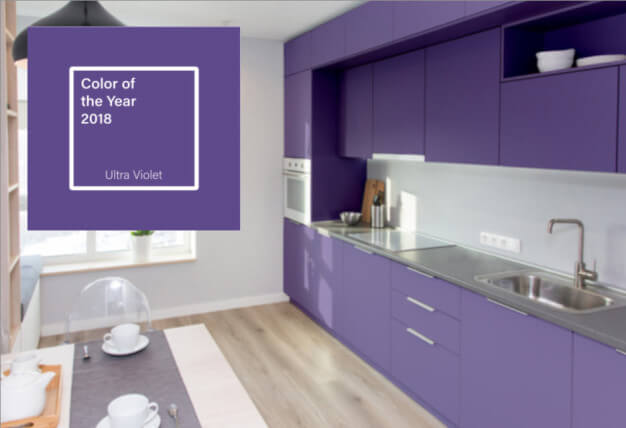 6. Mixed Metals
Rose gold, silver, and copper have been on the rise. However, the trend for 2018 has been to mix these metals with chrome for a unique and stylish look.

7. Botanicals
Add some green to your home. Pairs perfectly with homes with large windows and lots of natural sunlight.

8. Smart Tech
Adding smart technology to your home makes life a little bit more convenient. Could be light bulbs, speakers, locks, etc.

9. Two Tone Kitchen Cabinets
By incorporating bleached wood with a vibrant paint colour, you can liven up the kitchen area. You can also match it with the colour of your kitchenware as well.

10. Warm Colours
We also loved the idea of adding warm colours such as earthy brown hues, yellows, and beige. It makes your place softer and more inviting.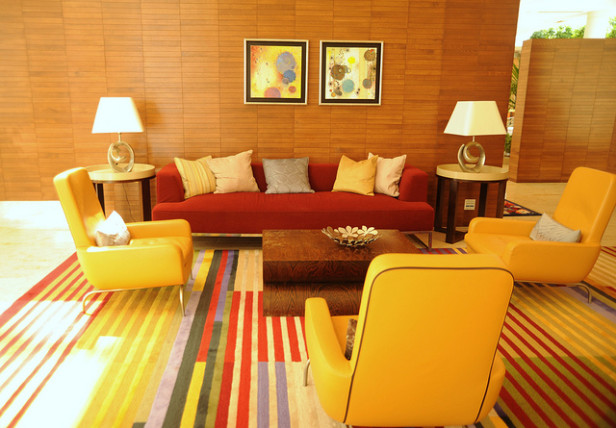 Looking forward to what's to come in 2019. New year, new trends, and new ways to make your dream home come true.
Let us know if you are ready to find your dream home!
Source(s):
Photos
typography-wall-art-decoration-retro-black-and-white-life-quotes-letters-canvas-painting-simple-typography-wall-art-typography-wall-art-uk.jpg
tan-tufted-wingback-headboard-gray-greek-key-rug.jpg
Two-Tone-Kitchen-CabinetsA-Concept-Still-In-Trend6.jpg